THE CHALLENGE
To design a Dementia bathroom which didn't look like it was from a hospital or care home.
After suffering a recent fall, our client's Alzheimer's worsened making the existing old bathroom with separate toilet impractical for his long term care needs.
With Hewi's 800 Dementia range we were able to create a simple and striking design using red fittings against white tiles to aid visibility and memory.
Knocking the wall down between the bathroom and toilet and bricking up the toilet window created a larger floor area for a sit-down shower, wet area and bath.
On the other side of the shower wall we are able to make a separate small en-suite bathroom accessed from the rear guest bedroom to be used by a live-in carer.
Project:
Design and installation of Dementia bathroom
Design:
Considerate Building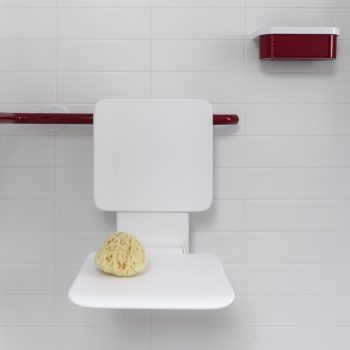 Shower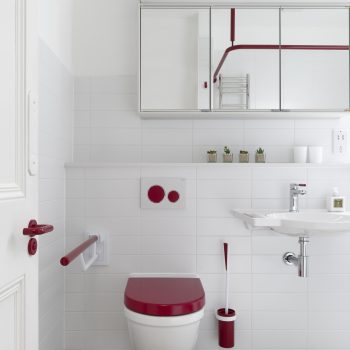 Toilet and basin